DAY 26b
VICTORIA FALLS ~ Shearwater Adventures (Matabeleland North, ZWE)
Tuesday December 6th, 2016
TODAYS MILEAGE – 41 miles or 66 kilometres
TRIP MILEAGE – 16349 miles or 26311 kilometres
Our day white water rafting with Shearwater Activities began with a 7AM pickup in which we were delivered to the foot of the Victoria Falls Bridge. From there we commenced the 20 minute climb down shear cliff faces, on rickety old rusty ladderways, to get to the rafts awaiting us on the Zambezi River .
We met up with our guide for the day - "Kazi", who was meticulous and thorough in his safety briefing, as well as checking all our equipment, going over how things were going to go throughout the day, what he requires from us and when that would be required. Kazi efforts didn't go unnoticed by quite a few of us as the other boat guides seemed somewhat lackadaisical about the whole deal.
We set off in earnest from "Big Eddy" after a quick practice in how to propel and/or manage the boat, including having to educate some about the difference in left and right. While approaching the first rapid called "Boiling Pot" Mickey yelled out to me just as we hit the rapid. Being totally unprepared for it, I was pogo-sticked straight off the raft and into the water. I was just calm and relaxed about the whole situation and simply held onto the side and floated along until we got to some calmer water. Some on the boat were a little excited about me being in the water, but both Kazi and myself kept talking to the rest of our crew until I got hauled back into the boat. Everyone had a bit of a giggle about the fact that amongst all 10 other boats that had set off, I was the first person to hit the Zambezi. I was like "No worries, at least I've got it out of the way nice and early". As luck would have it, it was the only time I was out of the boat, until we made landfall some 28 odd kilometres down river - unlike all of those around me.
All up we traversed 19 recognized rapids ranging in difficulty from Grade 3 through Grade 6. In referencing the International Scale of River Difficulty and having come through a couple of Grade 5 systems, we were all more than happy to walk around the Grade 6 listed "Commercial Suicide" about half way along our journey.
I believe it was about two o'clock by the time we pulled all the boats out of the river, just after "The Last Straw". While most others only needed 25 minutes, it took me just over an hour to climb back up the slippery muddy goat track to the lunch/picnic area, but I've got to tip my hat to Kazi as he just plugged along with me, making sure I was OK.
It was interesting listening to the banter going on around the lunch site. One raft that we nicknamed the Titanic, ended upside down on 4 occasions, while another 3 vessels were on their lids no less than 3 times themselves. The only boat that didn't flip was ours, but we did lose everyone bar me on one occasion, including Kazi. A couple of our crew had cause for concern as they'd been caught under the boat and were a little shook up by it. Then we had the one German girl from the "Titanic" who I pulled out of the water, looked to be going into shock. You could see it in her eyes and actions that she had just given up and thought she was going to be meeting her maker that day.
All up it was a great day in which I pushed myself to the limits and all be it more than a little sore, I was happy with my efforts. Interestingly enough, I also came away with an impression on how people handle adversity or high stress situations differently. Some shut down, some start screaming & yelling, others just do nothing or are frozen with fear, while others just get in, get it sorted and move on with a giggle and a laugh.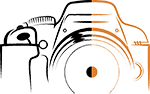 Select Camera Icon To Start Slideshow