DAY 25
Week 4
KASANE (North-West, BWA) to VICTORIA FALLS (Matabeleland North, ZWE)
Monday December 5th, 2016
TODAYS MILEAGE – 69 miles or 111 kilometres
TRIP MILEAGE – 16308 miles or 26245 kilometres
As most of my fellow Chakalaka's elected to head out on the optional game drive this morning, I decided to just take some time for myself and simply hang out. I ended up helping "Maverick" pull down and pack away most of the tents, so that we all could have an extra hour or two in the municipality of Victoria Falls.
I reckon a new day always brings new beginnings and ss fate would have it, last night's CTJ "Come To Jesus" meeting with the Swiss train conductor had and interesting outcome. I seemed to have become his new long lost best friend, based on the way he was engaging me in conversation. I take this at face value but treat it as a positive. I will say however, that over the past 12 hours, I have had quite a few come up to me and express their appreciation for the CTJ, as his unacceptable behaviour had really ticked most people off. The irony is not lost on me that we have only two days to go on this leg of the safari, so would it have been better just to suck it up and suffer in silence, as I'd probably never see him again? In all reality that is so not me. If something is wrong then it needs to be addressed, especially if it is noticeably affecting those around you in a negative manner.
Upon arrival in Victoria falls, I went over to sort out some stuff with Shockwave Adventures. They had initially booked me on a white-water rafting, helicopter & sunset river cruise package deal, but they had me on yesterdays manifest by mistake. In the interim, I was able to receive a better deal with Shearwater Activities, who was the preferred vendor for our tour company - Nomad Tours. In the end it was a no brainer, I ended up going with the latter as I'd get to do the Zambezi with the Chakalaka's. Shockwave was really good about it and had no dramas in refunding me my deposit there and then. One of my "bucket list" items on this trip was to take my first ever ride in a helicopter and now it is definitely going to happen and I reckon I couldn't have thought of a better place to tick that item off, than flying over and around Victoria Falls.
While the other Chakalaka's were sorting out their activities for tomorrow, I headed over to the Shearwater Cafe for a quick burger. Holy snappin' duck shite - they don't miss you in that joint. After the conversion rate, the (very) ordinary beef patty, single leaf of flaccid lettuce, one slice of tomato on a dry bun and can of coke ….. with a 30-minute wait no less, lifted $26AUD from my wallet. And here I thought Johannesburg was the armed robbery capital of Southern Africa. I certainly hope the parent company's adventure activities offer more value for money tomorrow.
Around 1PM we checked into our accommodations for the next couple of nights - the Rainbow Hotel Victoria Falls and then had the rest of the afternoon at our leisure. The fair majority of us spent the time traversing the length of one of the 7 Natural Wonders of the World, exploring such places as The Devil's Cataract, Main Falls, Rainbow Falls & Horseshoe Falls and The Eastern Cataract, eventually ending up at the iconic Victoria Falls Bridge.
We got back to the truck to find that the tourist bus next to us had themselves a "monkey party". This is where someone has left a window open in a vehicle and the local primates helped themselves to anything and everything they wanted and looked to have had a hell of a fun time doing so.
As luck would have it, our return to our accommodations coincided with Happy Hour by the pool, which is exactly where most of us spent the rest of the day. It would be so un-Australia not embrace and partake in the local customs now, wouldn't it???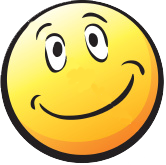 While we were in the pool, Gunnar (our legend of a Norwegian 70 years young lawyer) joined us and asked if any of us had seen the Swiss train conductor. We all responded no - but why do you ask. Gunnar had lent him about $40USD a couple of days prior and was promised repayment as soon as an ATM could be found. Gunnar comes find out that the guy simply checks out and leaves the hotel and is not to be found. Regardless of your nationality, not repaying your debt's is a dog act, but to simply skip out takes it to a whole new level. As Gunnar said, it's only $40 bucks, but immeasurable personal damage on the defaulters morals and reputation.
As today would be the penultimate day of the tour for a fair amount of the Chakalaka's, a team farewell dinner was held at the Amulonga restaurant located at the A'Zambezi River Lodge moment. After presenting Mama Lolo and Maverich with some small tokens of our appreciation, and an indigenous floor show, we headed back to our hotel only to nearly rear end huge bull elephant just meandering down the main street. You don't see that ever day I reckon.
No trip would be complete without a Fawlty Towers moment. I'd left my split system air-conditioner running since I checked in and at best, the thing was just moving stale air. I go to bed around 11 and wake up an hour later in literally a sea of sweat. No dramas I reckon, I'll just take a pillow and sheet out onto the balcony and then proceeded to get carted off by the national bird of Zimbabwe - the mosquito. That's it, enough of this shit.
At 1AM I'm down at reception regaling my tale of woe, when they say they have an upgraded suite available and if I'd like to follow them, they will let me take a look. We get there and fellow Chakalaka's Ash & Kalindi are already there, checking the room out as their air-conditioning is not working either. They both tell me that the suite's air-con is totally inoperable, at which I respectfully decline the room offer and then was ushered back to reception. The night duty manager informs me that another room has just become available and that I can occupy that room if I like. I'm thinking great, that is until they offer me my existing room. I couldn't help but chuckle. The night manager then realises the situation and looks at me sheepishly. She promises to have the air-con fixed before my return that evening, but has no other rooms available for the night. I just shrug my shoulders, smile and say "This Is Africa".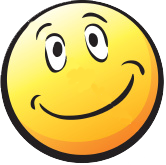 • KASANE ~ Thebe River Camping (North-West, BWA)
• VICTORIA FALLS (Matabeleland North, ZWE)
Day 19 - Zimbabwe - Victoria Falls
It's a fairly short drive to reach our destination, Victoria Falls. Upon arrival in the town we will head straight to the adventure centre where you will receive a presentation of the many activities on offer and will have the opportunity to book some activities. Our visit to the Falls will take place in the afternoon.