DAY 22
Week 4
OKAVANGA DELTA (North-West, BWA)
Friday December 2nd, 2016
TODAYS MILEAGE – 2 miles or 3 kilometres
TRIP MILEAGE – 15839 miles or 25490 kilometres
Our second day on the Okavango Delta saw us take "traditonal" plastic canoe over to check out the Mokoro Base Camp. Our return in the early afternoon really took it out of a few of the Chakalaka's.
We returned to the Nguma Island Lodge only to be informed that our optional evening sunset boat trip of the Delta was "cancelled due to unforseen circumstances", so while a few went on joy flights over the Okavango, a couple of us pulled out the cricket set and got most of the entire camp playing.
Does it get any better than 3 or 4 hours playing backyard cricket, with adult beverages in hand, with a mob, of who only a couple of weeks ago, were complete strangers???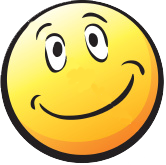 • OKAVANGA DELTA ~ Nguma Island (North-West, BWA)
• OKAVANGA DELTA ~ Mokoro Base Camp (North-West, BWA)
Day 16 - Okavango Delta
An early start sees us head off on the crystal clear waters of the Okavango. Water lily beds and palm islands make for the most scenic of experiences. We stop at an island for a nature walk, where we have the possibility of seeing wildlife. We return to camp to relax before heading out onto the water for a sunset activity.