DAY 12
Week 2
CHA-RE (Khomas, NAM) to SWAKOPMUND (Erongo, NAM)
Tuesday November 22nd, 2016
TODAYS MILEAGE – 149 miles or 240 kilometres
TRIP MILEAGE – 14308 miles or 22026 kilometres
Todays travel was a relatively short 149 miles or 240 kilometres and took us from the arid flat lands around the Tropic of Capricorn, up and over the mountainous Kuiseb Pass and on to the coastal areas of Walvis Bay and Swakopmund, which both have the Atlantic Ocean on one side and rolling sand dunes for as far as the eye can see on the other.
We spent several hours at the "Desert Explorers Adventure Centre", where most of the guys & girls sorted out the activities for tomorrows scheduled free day. From there it was on to our digs for the next two nights, the Amanpuri Travellers Lodge.
I would describe the Travellers Lodge as a solid three-star joint, even though I had no running water due to a plumbing fault. As the rooms had no air conditioning, I was lucky enough to score one of the very few rooms with a ceiling fan, which made sleeping all the more enjoyable after tenting it for the past week.
As a group we decided on eating out at the local restaurant named Napolitana - which you can work out from my "Trip Advisor Review", was a less than enjoyable experience.
Anyways, after a few more sherbets and a short walk home on a lovely evening, I was ready to hit the fart sack.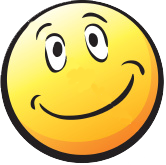 • CHA-RE ~ Desert Camp (Khomas, NAM)
• TROPIC OF CAPRICORN (Khomas, NAM)
• KUISEB PASS (Erongo, NAM)
• WALVIS BAY ~ Airport (Erongo, NAM)
• WALVIS BAY ~ Pink Flamingos @ Lagoon Promenade (Erongo, NAM)
• SWAKOPMUND ~ Desert Explorers Adventure Centre (Erongo, NAM)
Day 6 - Sossusvlei Dunes to Namib-Naukluft National Park
After a brief photo stop while crossing the Tropic of Capricorn, we travel onto Namibia's Atlantic coast and the adventure capital, Swakopmund. Just before we arrive in Swakopmund, we stop at the Walvis Bay lagoon en-route, where there are often flamingos to be seen. You will be briefed on the many optional activities available here. This evening we will enjoy an optional dinner out at one of the local restaurants.