DAY 9
Week 2
ROOIWAL SUID (Northern Cape, ZAF) to FISH RIVER CANYON (Karas, NAM)
Saturday November 19th, 2016
TODAYS MILEAGE – 128 miles or 206 kilometres
TRIP MILEAGE – 13658 miles or 21980 kilometres
Overnight Annalena Bannasch joined the "Chakalaka's" after completing some uni exams and while quite a few went out for a ½ day paddle on the river, I practiced doing nothing but relaxing - which I can be an over-achiever at times. After a lunch of fresh salads and cold cuts, we were off to cross the border into Namibia and heading to Fish River Canyon.
At the border we ran into our first hiccup. Our two South Korean female travellers Saemna Lee ~ "Sam" and Do Yeon Lee ~ "Too Young" were singled out as their visa's were for a working holiday and not tourist. After a bit of to-ing and fro-ing and an exchange of US currency, they were allowed entry with new tourist visa's. It turns out that there is one Namibian visa agent in their home country and he managed to screw up two different applications. I'd hate to be him when the girls get back home.
After a stop at a local servo for snacks & necessities like SIM cards and internet air time, we continued on to set up camp at the Hobas Camp. From there it was a short 15 minute drive to take in the sunset from the rim of the Fish River Canyon before retiring to the pool back at camp.
I tell ya, you can't beat hanging out a pool on a hot day with an adult beverage in hand, no matter what country you're in.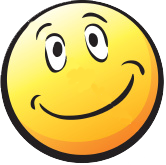 • ROOIWAL SUID ~ Orange River (Northern Cape, ZAF)
• ROOIWAL SUID ~ Vioolsdrift Border Control (Northern Cape, ZAF)
• VIOOLSDRIF ~ Noordoewer Border Control (Karas, NAM)
• VIOOLSDRIF (Karas, NAM)
• AUSSENKEHR (Karas, NAM)
• JUNCTION ~ C37 & D316 Roads (Karas, NAM)
• GONDWANA ~ Nature Park (Karas, NAM)
• FISH RIVER CANYON ~ National Park (Karas, NAM)
• HOBUS ~ Campsite (Karas, NAM)
Day 3 - Gariep (Orange) River to Fish River Canyon
This morning there's the chance to see the beautiful river valley by canoe or just relax at camp. After lunch we cross the border and travel to the Fish River Canyon. We enjoy a scenic walk along the edge of the canyon before enjoying our dinner, while watching the sunset. This is also a fantastic photo opportunity.