DAY 4c
HOUT BAY ~ Harbour Houtbaai (Western Cape, ZAF)
Monday November 14th, 2016
TODAYS MILEAGE – 96 miles or 155 kilometres
TRIP MILEAGE – 13027 miles or 20965 kilometres
Our next stop was at Hout Bay, situated in a valley on the Atlantic seaboard of the Cape Peninsula. It's roughly twenty kilometres south of the Central Business District of Cape Town, but worlds away from the hustle & bustle of the city.
As with most tourist enterprises, there was the ubiquitous "best local market" stop at a place called Kraal Kraft as well as an optional 40 minute ride on the glass bottom boats operated by Circe Launches. A quick look at the white caps in the bay and rough surf around the nearby Cape Fur Seal and Sea Bird colony at Duiker Island convinced a retired London police officer, his wife and myself to stay on dry land. The rest of the tour group came back all green around the gills and made comment on how many people were throwing up on, in & around the vessel due to the rough seas and conditions.
I knew I didn't want to go on the boat for a good reason.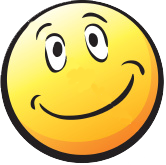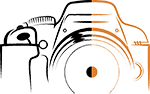 Select Camera Icon To Start Slideshow