DAY 3
Week 1
LAKE TAHOE (California, USA)
Sunday February 4th, 2007
TODAYS MILEAGE – 22 miles or 35 kilometres
TRIP MILEAGE – 496 miles or 798 kilometres
We spent the best part of the day at Harrah's Lake Tahoe Hotel & Casino either watching the game or the flotsam & jetsom of humanity walking by. At the end of the day I had a brilliant day as I ended up nearly $2500 ahead from my single $5 parlay (combo) bet.
My bet was that • Colts would win, • win by 10+ points, • Peyton Manning would be MVP, • the Colts would hold the Bears to less than 300 yards net yardage, • there would be 5+ turnovers & • less than 5 interceptions.
Winner winner chicken dinner. I out done the so-called NFL experts in our group.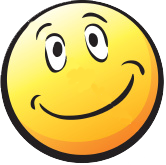 • RENO (Nevada, USA) to BOISE (Idaho, USA)