Greetings & Salutations Trendsetters & Tax Dodgers:
It's taken another couple of months to complete more updates & web pages for my 65 day 2016 African Adventures - currently I'm at Day 24.
As much as I have been pluggin' along on my website's new format, it might be a while before aussiefitzy.com is completly transitioned to my new format. I've just checked it's currently 9.92GB in size, consists of 189,306 files, 40,532 folders, 26,778 photos and 4,514 pages which make up my website.
The upside is that you'll have to come on back and check the site on a regular basis, but rest assured, it will get done ... eventually.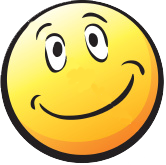 I hope you like the changes.